We are carpenters, teachers, designers, and dreamers. Simply put, we are a team of people who are passionate about windows and committed to helping you enjoy life on the Central Coast. Just like you, we choose to live here for a reason. It's an amazing place. We love the outdoors and we love the indoors; and we love it when they come together in simplicity and beauty.
Monarch Window has completed a variety of projects using all types of windows, both big and small. Whether it's a million dollar home by the beach or a more modest family residence in town, you name it, we've done it. See below for some examples of our work.
Monarch Window employees have over 60 years in combined experience. Our sales manager will happily visit you in your home or go over your plans to help you discover what you want, and provide you with exactly what you need. Our operations manager and foreman have installed countless windows, and every type of door system available. They are highly skilled and expert problem solvers. Our services include: new construction windows, retrofit/replacement windows, exterior doors / interior doors, sliding glass doors, moving glass wall systems, window and door installation, skylights, custom door hardware.
New to the window world? See below for the most popular types of operations.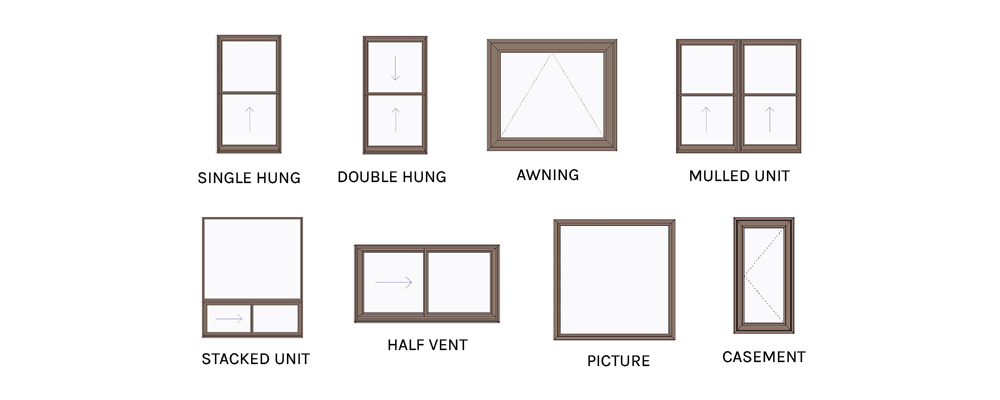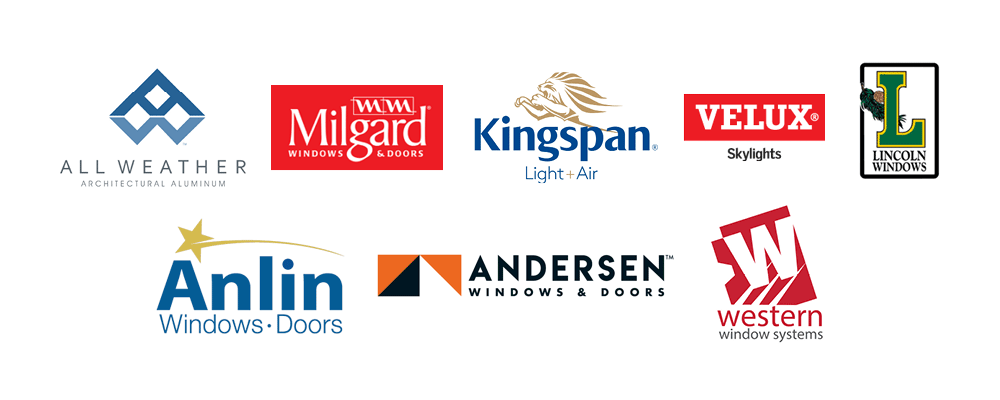 Western Window Systems was founded in 1959 in Phoenix, Arizona. They are passionate about designing and manufacturing aluminum windows and doors that last. They specialize in door systems such as multi-slides and bifolds. To learn more about Western, you can visit their website here.
Mi Windows and Doors is a family owned and operated business that was founded in 1947. They are committed to delivering the best product and investing in the success of every customer. Their manufacturing plant in Arizona creates millions of vinyl windows each year. They use a co-extruded acrylic cap in order to offer multiple different colors to fit the look of your home. To learn more about Mi windows and doors, you can visit their website here.
Milgard Windows and Doors first started in 1958 as a father son glass shop, and has since developed into a large, diverse window and door company. They offer windows and doors in vinyl, aluminum, and fiberglass with a wood interior option. Milgard windows also come with a lifetime warranty for residential projects. For more information, check out their website here.
Andersen, founded in 1903, is a privately held company based Bayport, Minnesota. Andersen is a maker of premium wood-clad windows and patio doors in North America. Andersen offers window designs from hinged, bay, double-hung, gliding, and picture windows. Other brands include EMCO (storm and screen doors), Weiland Doors (large scale doors), MQ (Luxury windows and doors), and Heritage (aluminum windows and doors). To learn more about Andersen, you can visit their website here.
Velux Skylights is an international company dedicated to creating better living environments by using daylight and fresh air. They offer a variety of skylights, sun tunnels, blinds, electronic accessories, solar panels, and shades. Some units even qualify for the federal solar tax credit. To find out more about Velux, you can visit their website here.
Looking to create a larger opening? Check out your options below.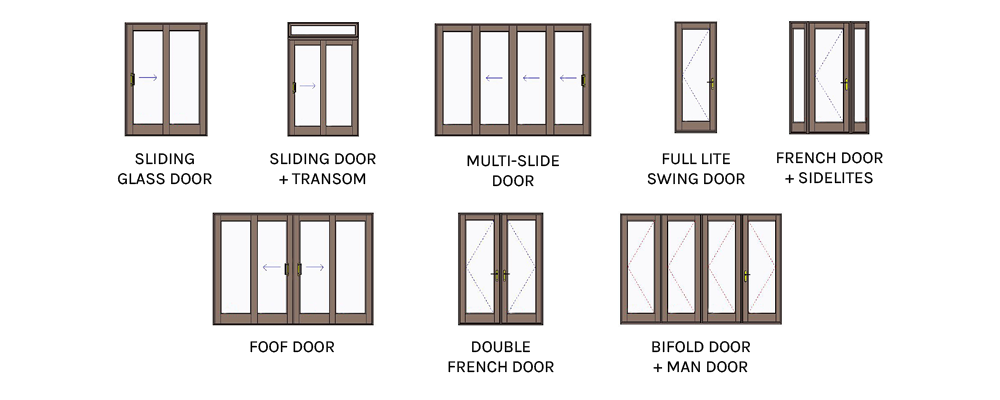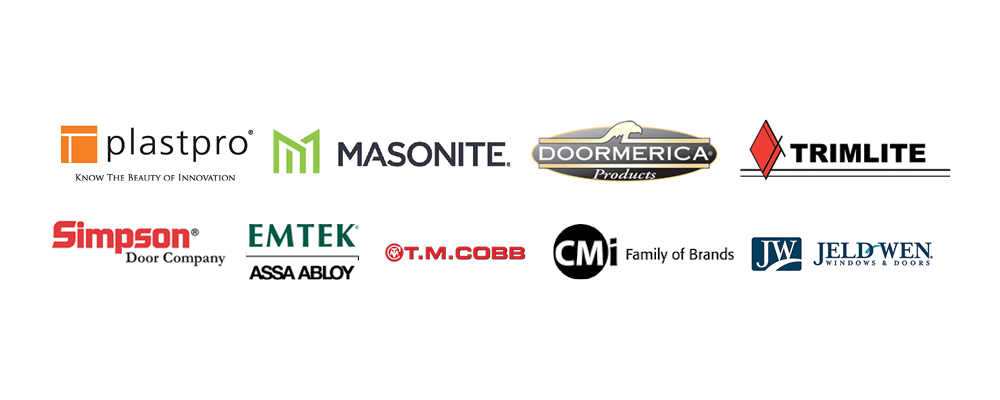 Simpson Door Company is an all wood manufacture that was founded in 1912 in the state of Washington. They offer a vast assortment of doors in a variety of wood species, sizes, and glass options. If you can dream it, Simpson can build it. Take a look at all of their options on their website here.
Masonite was founded in 1925. Their doors are the result of years of research, design, engineering, and development. Masonite is dedicated to a fully integrated design process; they operate the largest door innovation center in the industry. Exterior and interior doors are available in wood, MDF, molded panels, fiberglass, and steel. See what Masonite has to offer on their website here.
Plastpro Inc, located in Los Angeles, CA, was founded in 1994. They are one of the leading manufactures in the US of fiberglass entry doors. Plastpro has a passion for innovation, introducing a number of product enhancements to address installation and weather concerns for all customers. They offer a variety of fiberglass grain textures with numerous glass options. To learn more about Plastpro Inc, you can visit their website here.
Therma-Tru was founded in 1962 in Toledo, Ohio, and launched the first fiberglass door on the market in 1982. They are dedicated to advancing the industry with quality products, focusing on performance and elegance. They offer fiberglass or steel entry door systems, as well as fiberglass patio doors. Therma-Tru also has a vast variety of decorative glass options. Numerous choices of glass colors, textures, and shapes are available in every Therma-Tru door. Explore your options on their website here.
T.M. Cobb has been manufacturing interior doors since 1935. They are committed to creating quality doors to add style and elegance to your home. CraftMaster doors are molded high-density fiberboard doors that come in a variety of designs, all of which can be primed and ready for painting. See more about the CraftMaster collection on their website here.
Doormerica was founded in 1989, and is currently manufacturing doors for the central coast at their state of the art facility in Stockton, CA. They provide three different types of doors: decorative wood composite doors, flush doors, and doors with an interior aluminum frame division. Doormerica is LEED certified and features many product options that accommodate green building initiatives. View Doormerica's selection on their website here.
Ashley Norton is a premier hardware company that was founded in 1987. They are passionate about manufacturing products that are both durable and elegant. Ashley Norton offers a diverse selection of door and cabinet hardware, as well as bathroom and home accessories. They pride themselves on their production of solid bronze and solid brass pieces that are then crafted into various finishes. All of Ashley Norton's products can be viewed on their website here.
Emtek is a hardware company founded in 1981. They are dedicated to helping you bring your personal style to even the smallest details of your home. Every order is custom assembled, and typically shipped within three business days. Search for your perfect combination of finish, knob, lever, and rosette on their website here.

Call us to schedule a showroom visit anytime between 7am-3:30pm, Monday – Friday
201 Bridge Street
San Luis Obispo, California 93401
PHONE 805.242.2059
FAX 805.456.0128
General Manager | Bil Mahoney
Sales  | Cody Burbank
Sales  | Danny Rhoads
Sales | Gabriel Johnson
Sales | Heather Francis
Operations & Admin
| Jackie Patton
Lead Installer  | El Patague
FOLLOW MONARCH WINDOW
ON SOCIAL MEDIA
Interested in what we've been up to lately? Check us out on Instagram, Facebook, and Houzz.